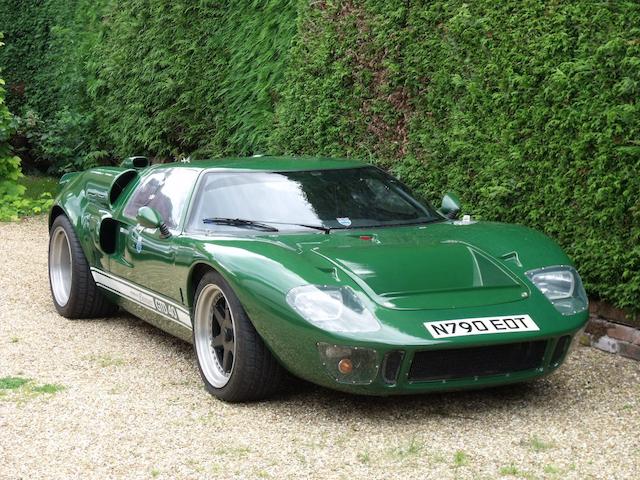 Recently, we were sent a pair of turbos that needed servicing as part of an engine rebuild of a bespoke, twin turbo 4.6 V8 Rover engine, an engine that the Turbo Dynamics MD, Peter Marsh, had a lot of history with.
Back in 1995, the late Tony Marsh, father of our MD Peter, built a GT40 replica, the GTD40 Mk2 Coupe, a car that has been described as "a thoroughbred in every sense".
The engine for this stunning car is a 4550cc Rover V8 with a flat plane crankshaft which was forced fed by a pair of bespoke Turbo Dynamics turbochargers and developed by Simon and Nick Law of Rovercraft in Kent. It gave it an impressive power output of 625bhp and 595 Lb-Ft of torque with plans to further develop it to give 700bhp.
This engine wasn't originally developed for this GTD40 though, it originally came from Tony Marsh's single seater racing car, a heavily modified March 792 Formula 2 chassis which had proved to be very successful on the Hill Climb and Sprint circuit, until an unfortunate accident destroyed the car and fatally killed the engine builder who was co-driving the car that day during round nine of the 1993 British Speed Championship in Brighton.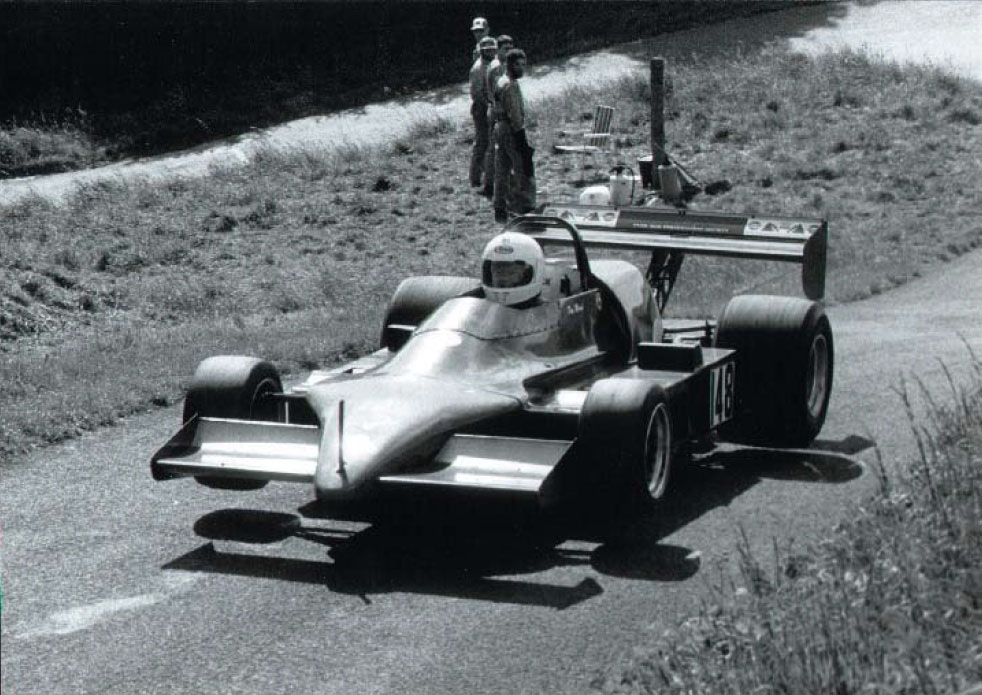 After the inquest and release of the racing car, the engine and Hewland gearbox were salvaged, rebuilt and a specially adapted GTD40 chassis was built around the power unit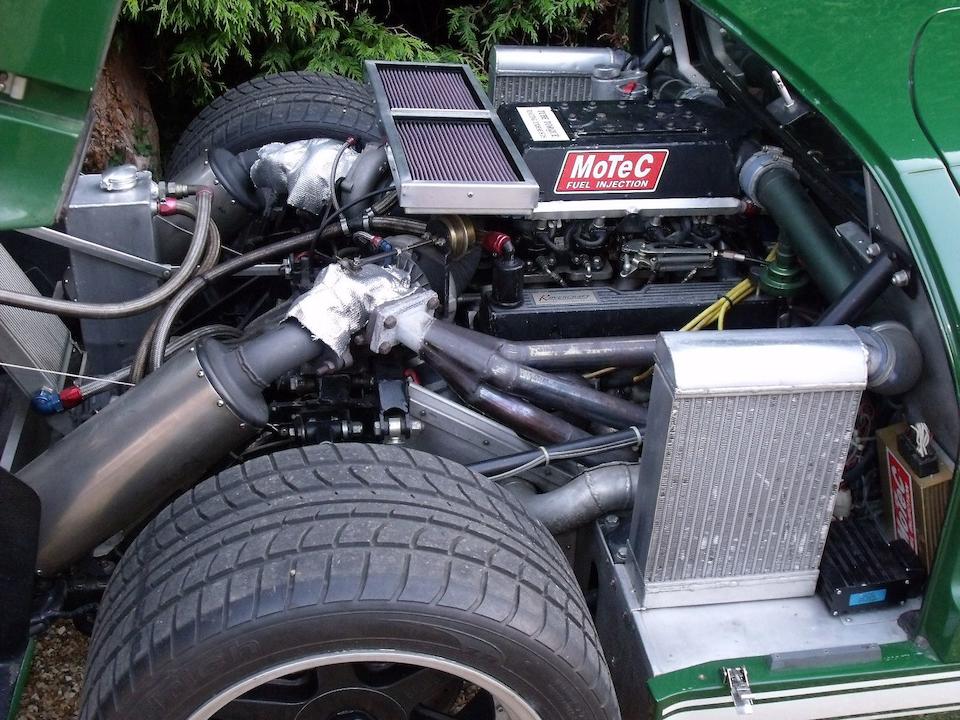 With the Rovercraft engine in place, and in memory of Simon Law, the GTD40 was taken to the Brighton Speed Trial, exactly two years later to the day, with Tony taking 4th BTD with a terminal speed of 139mph over the now ¼ mile, a testament to both the car and the engine. It was also seen competing at Goodwood circuit. In September 2011, the GTD40 went up for auction and a new owner was found.
Tony Shannon, the new owner of the GTD40, uses the car for a charity called Sporting Bears, a club where car enthusiasts raise money for children's charities through dream rides in their desirable and interesting cars.
With the turbos now serviced and like new, this unique and superb GTD40 will continue to put smiles onto many a face for years to come!