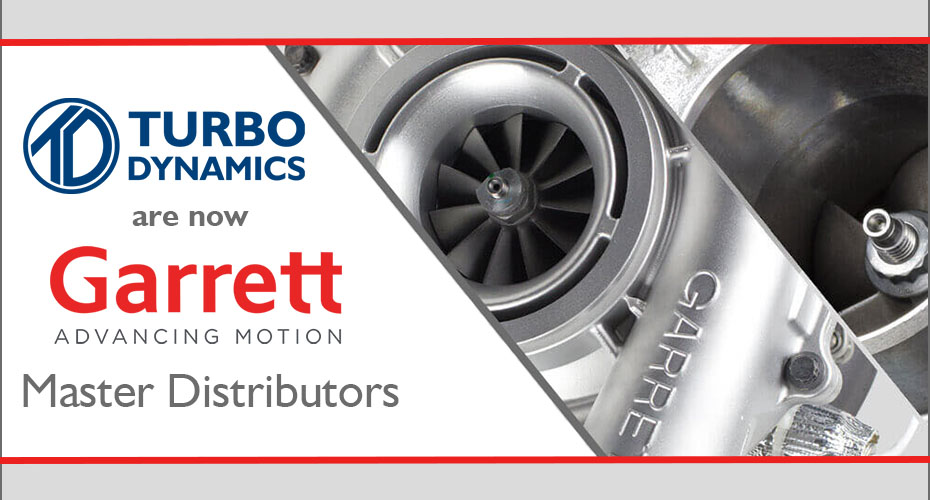 We are proud to announce we have been approved as Master Distributors for Garrett Turbos & Accessories!
We are one of three companies in the UK to have direct access to the full Garrett product portfolio which includes the performance range.
Who are Garrett?
The Garrett brand was established in 1936 by Cliff Garrett in a one room office in Los Angeles and today is the world's leading turbocharger manufacturer recognised for continuously revolutionising turbocharger technology, producing over 30,000 turbochargers each day!
Garrett have not only proven their worth in the professional automotive performance sector across numerous race fraternities at the highest level including the Le Mans, Pikes Peak International Hill Climb and the World Rally Championship, but also in everyday domestic life. When on the road it is a pretty safe bet to assume that the majority of the cars featuring turbochargers around you will be running a Garrett unit, including the likes of Audi, BMW, Volkswagen, Ford, Fiat, Daimler Chrysler, Renault, Saab and Peugeot.
The company have a great reputation for being extremely reliable, durable and versatile which is why they make up a high proportion of our sales and regularly form the base of our renowned Hybrid Turbos' upgrades.

Garrett continue to set the market standards in terms of quality, standing the test of time against numerous over sea, typically online, companies producing lower standard 'replica' turbochargers for cheaper prices. More are more consumers are recognising and understanding that a turbocharger is a high technology product which requires sophisticated design and assembly along with first grade material to be able to withstand a long lifespan.
Choosing a reconditioned or cheaper replica unit may save you money in the short run but could prove costly in the not so distant future when things inevitably start to go wrong. It is highly unlikely that one of these alternative manufacturers would meet the high quality requirements that a world class manufacturer, such as Garrett, would achieve.
This is why at Turbo Dynamics we firmly believe that a genuine brand new turbocharger is always a worthwhile asset investment compared to facing the hidden costs which may potentially arise from a reconditioned or non-genuine unit.
Please click here to view our Garrett range of Turbos and Accessories